---
Of the 100 units in Shorepine Village, about half of them are available for rent through a vacation rental company. Most units that are available for rent have a sign.
We walked around and took pictures of the most frequent "for rent" signs in Shorepine Village. (See collage of Shorepine Village's rental signs below.)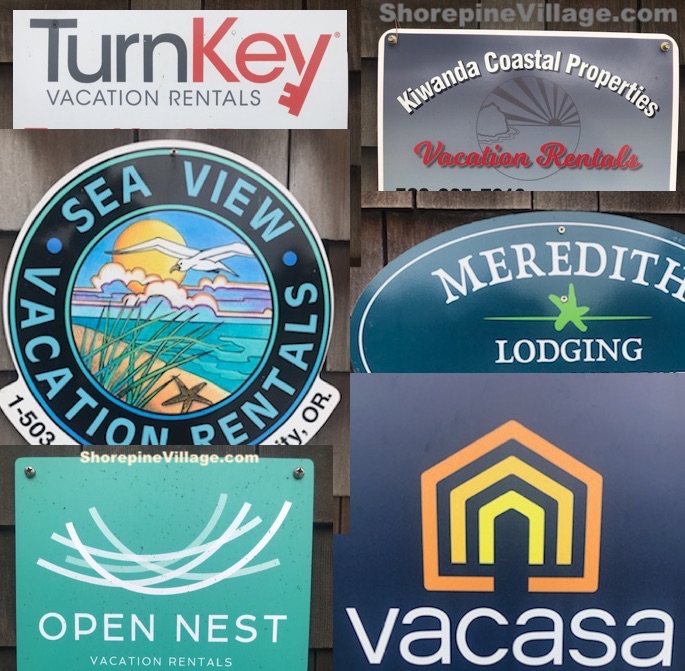 The picture above includes six vacation rental companies that rent out units in Shorepine Village: TurnKey Vacation Rentals, Kiwanda Coastal Properties, Sea View Vacation Rentals, Meredith Lodging, Open Nest, and Vacasa.
The prices vary widely with the season and between the rental companies. We recommend that you do comparison shopping to get the best price on your next vacation in Shorepine Village.
---
Copyright
|
Privacy Policy
|
Disclaimer
|
Contact