Shorepine Village Parking
---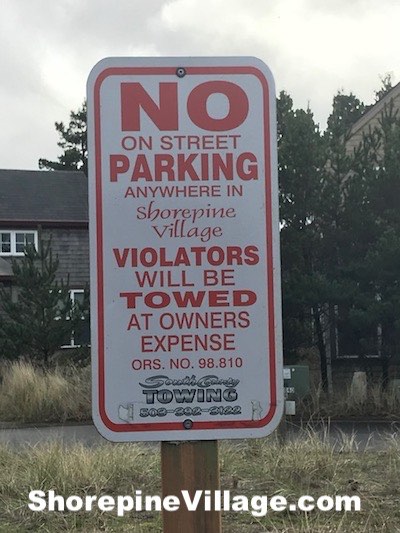 There is no on-street parking anywhere in Shorepine Village and violators will be towed at the vehicle owner's expense.
If you park on the street and get towed, you can contact South County Towing at 503-392-3122.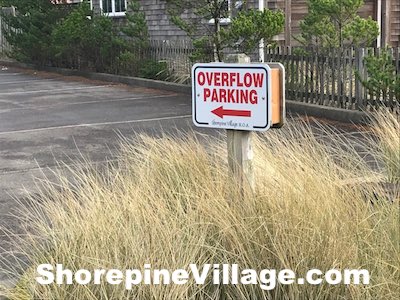 Park in your garage or in your driveway in Shorepine Village. For guests, there is an overflow parking lot to the south of the clubhouse, facing Cape Kiwanda Drive.

Pacific City Parking
It can be difficult to find parking in Pacific City on weekends and holidays.

We often see people parking illegally on streets like Shore Drive to the north of Shorepine Village.

And just as often we see people getting tickets and being towed.

Only park in designated parking areas!


---
Copyright | Privacy Policy | Disclaimer | Contact